Besides abstinence, birth control represents one of the best ways to prevent pregnancy and the spread of STDs. As a method that protects women's sexual health and independence, we can provide many options for birth control to help control heavy, irregular periods, reduce migraines, and control menopause symptoms.
What is Birth Control?
Birth control refers to any method used to prevent pregnancy. Women can choose from many different types of birth control, and the type of birth control you use depends on your health, desire to have children, and need to prevent sexually transmitted infections.
Your birth control method depends on the one that is right for you, and your choices can change over time. Our team can help you choose a birth control method. During your appointment, we can help you discuss topics about:
Sexual Activity: When discussing your sexual activity, our discussions include information such as how often you have sex and the number of sexual partners.
Your Overall Health: Your overall health can affect your choice of contraception, including possible side effects of birth control methods, pregnancy outcomes, and benefits to your health, especially if you're suffering from heavy, irregular periods.
Future Plans Regarding Pregnancy: By discussing your plans for pregnancy, we can help provide temporary and permanent birth control options.
Birth Control Methods: Our team will discuss birth control options in detail to help provide you with the best options according to your lifestyle and how comfortable you are with each method.
STD/HIV Prevention: If you recently or previously had a sexually transmitted disease, our team can provide options for treatment for these conditions to adjust your sexual health.
Together, we can help you decide on your most effective and safest option for birth control.
Birth Control Treatments at May-Grant OB/GYN
Birth control comes in many different options, with each method more effective than others at preventing pregnancies and STDs. Our selection of birth control options includes the following:
Sterilization: Sterilization permanently prevents pregnancy through tubal litigation, a procedure that ties the fallopian tubes off, preventing sperm from reaching the ovaries.
Long-Acting Reversible Contraceptives (LARCs): LARCs are a long-term birth control option, and the most common type is an intrauterine device or IUD. These devices can protect you from pregnancy for up to 10 years by altering the movement of sperm to prevent fertilization.
Short-Acting Hormonal Birth Control: This type of birth control is the most common and is the first type that comes to mind. Hormonal birth control can come in pills, patches, and vaginal rings and work by stopping your ovaries from releasing eggs.
Barrier Methods: Barrier methods are another famous example, as they work to block sperm from reaching the egg. Some examples of these types include condoms, diaphragms, and cervical caps. Condoms are the only form of birth control that prevents STDs, and it is recommended that condoms should be used alongside other forms of birth control to prevent pregnancy and STDs.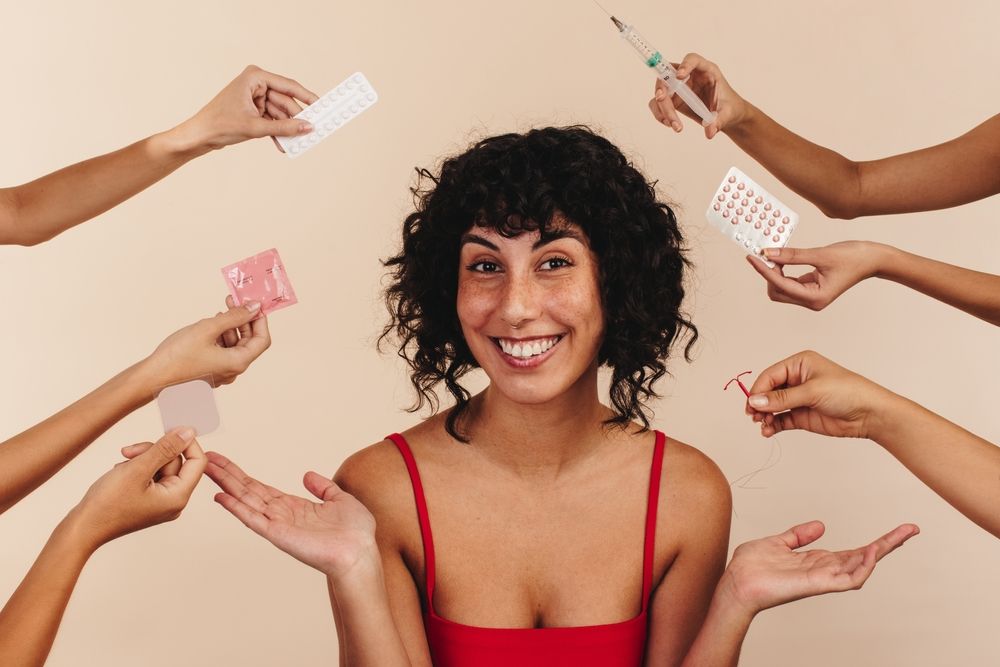 At May-Grant OB/GYN, we aim to provide high-quality women's healthcare through our in-house services across Lancaster County, PA. We have seven locations across the county with extended early morning, evening, and Saturday hours to help patients save time and money. As the area's number one OB/GYN practice, we are here to care for your needs. Contact May-Grant OB/GYN today to schedule an appointment in person or online.