As a chronic condition, pelvic pain can stem from many causes and can be considered challenging to treat. However, our May-Grant OB/GYN team can diagnose and treat your causes of pelvic pain and help you find relief from your symptoms.
What is Pelvic Pain?
Pelvic pain is a broad symptom, as each experience with pelvic pain is unique to the patient. Pelvic pain can feel dull, throbbing, sharp, irritating, or have all those symptoms. It can fluctuate with menstrual cycles, appear randomly, or constantly exist throughout your life.
Because pelvic pain comes in many variations, there are several conditions, both gynecologic and not, that can cause pelvic pain.
Some gynecological conditions that cause pelvic pain include:
Menstrual cramps
Endometriosis
Ovarian cysts
Polycystic ovarian syndrome (PCOS)
Uterine fibroids
Ectopic pregnancy
Pelvic inflammatory disease
Vulvodynia
Ovarian cancer
In other cases, your pelvic pain may reside from other conditions, including:
Appendicitis
Irritable bowel syndrome
Crohn's disease
Cystitis and urinary tract infections
Kidney stones
Hernias
When pelvic pain occurs, don't wait. Pelvic pain that doesn't go away within one to two days of rest and over-the-counter medications requires attention, as it can indicate underlying conditions that affect your health.
Diagnosis and Treatment For Pelvic Pain at May-Grant OB/GYN
As part of our dedication to high-quality women's care, our team offers patient-focused consultations and exams to diagnose your condition. These exams include:
Pelvic Exams: Performing a basic pelvic exam allows our physicians to observe potential problems within the uterine walls, including pelvic organ prolapse, pelvic inflammatory disease, and different types of cancers.
Pap Smears: Pap smears can identify diseases causing pelvic pain, such as sexually transmitted diseases and HIV.
Ultrasounds: For women experiencing pelvic pain during pregnancy or through other underlying conditions, our ultrasounds provided in-house can produce precise imaging to detect masses or cysts causing pelvic pain.
Diagnostic Imaging: Abdominal x-rays, CT scans, and MRI scans may also be performed to help detect problems with the pelvic areas, such as abnormal growths.
Urogynecology: Our urogynecology services can further treat signs of urinary incontinence, pelvic pain, and other pelvic floor conditions.
Well-Woman Exams: For long-term management of pelvic pain, our team can provide scheduled wellness exams to track and treat symptoms over time.
Treatment for pelvic pain depends on the potential causes of your pain. Each underlying cause can help determine and further your treatment to alleviate your symptoms. At May-Grant OB/GYN, our focus is to accurately diagnose the cause of your pelvic pain and help screen for conditions that may contribute to your pain.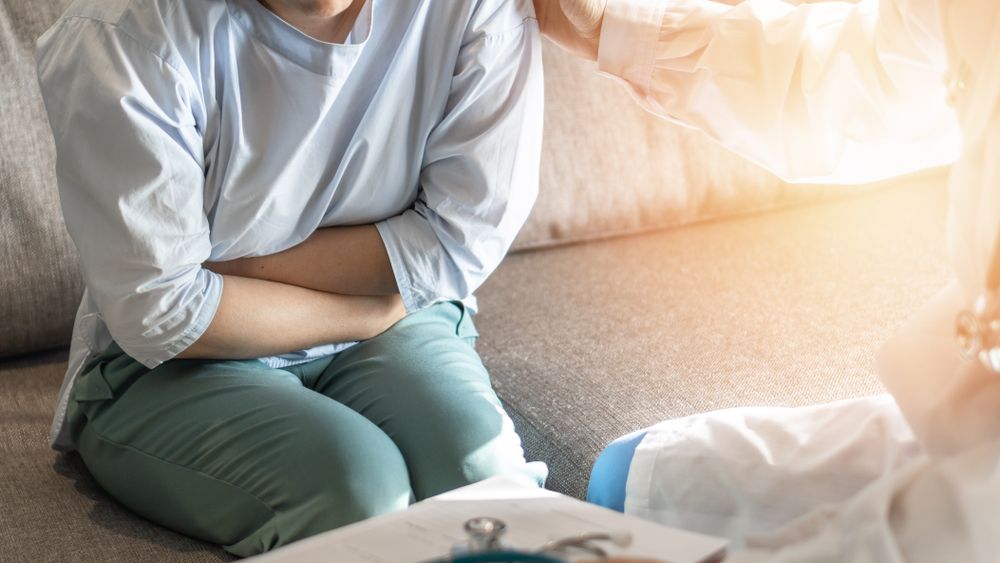 At May-Grant OB/GYN, our team can help you manage your pelvic pain symptoms and provide long-lasting relief through treatments available at our office. We have seven locations across the Lancaster, PA, with extended early morning, evening, and Saturday hours to help patients in our community. As the area's number one OB/GYN practice, we are here to care for your pelvic pain and provide long-lasting relief. Contact May-Grant OB/GYN today to schedule an appointment in person or online.