Pelvic floor disorders can vary in cause, and for women experiencing these issues, our urogynecology team can treat your conditions through comprehensive medical care. At May-Grant OB/GYN, our team can diagnose and treat your causes of pelvic floor disorders and help you find relief from your symptoms.
What is Urogynecology?
Urogynecology focuses on combining gynecology with urology, treating the pelvic floor area for problems with the reproductive system, bladder, and rectum. Pelvic floor disorders often affect the muscles that control urination and bowel movements and cause issues with the muscle's ability to support the organs.
Feelings of bulging, heaviness, urinary urges, and poor bowel movements are all pelvic floor disorder symptoms. As a subspecialty, urogynecology works to treat common pelvic floor conditions that affect women, including:
Pelvic Organ Prolapse: Pelvic organ prolapse is a collection of problems with the pelvic organs, as this condition causes the muscles to weaken and prolapse from their normal position. Because of the weakened muscles, the uterus, bladder, and even rectum can cause bulges and push the vaginal wall.
Urinary Incontinence: Urinary incontinence causes problems with urinating correctly. Symptoms of urinary incontinence include frequent urination, difficulties urinating, overflow of urine, and problems with functionally urinating in time.
Anal Incontinence: Like urinary incontinence, anal incontinence causes problems with controlling bowel movements. It can lead to frequent leakage of stool, constipation, and muscle or nerve damage from aging or after giving birth.
These conditions can cause issues with performing essential functions and impact your quality of life. By receiving treatment, our team can help you manage your symptoms and provide long-term solutions for your pelvic floor condition at any of our offices throughout Lancaster County, PA.
Treatments For Urogyencologic Problems at May-Grant OB/GYN
Treatments for pelvic floor disorders depend on the potential cause of your condition. Diagnosing its underlying cause can help alleviate your symptoms and treat your condition. Some treatment options our physicians can provide include the following:
Pelvic Floor Exercises: Pelvic floor exercises are a non-surgical way of strengthening the pelvic muscles to alleviate urinary incontinence and pelvic prolapse.
Pessary Devices: Pessary devices work to support the pelvic muscles and help improve bladder control. These silicone devices press against the vaginal and uterine walls and can work for those with vaginal prolapses and bladder prolapses.
Nerve Stimulation: Some forms of nerve stimulation can help provide better bladder control. By stimulating the percutaneous tibial nerve, the electrical pulses can help activate the nerves that control the bladder and pelvic regions' response to urinary urges.
Surgical Intervention: In many cases, surgical interventions are recommended to help resolve issues for urinary incontinence, pelvic prolapse, and anal incontinence. For more information about surgical options, please get in touch with our practice to learn more.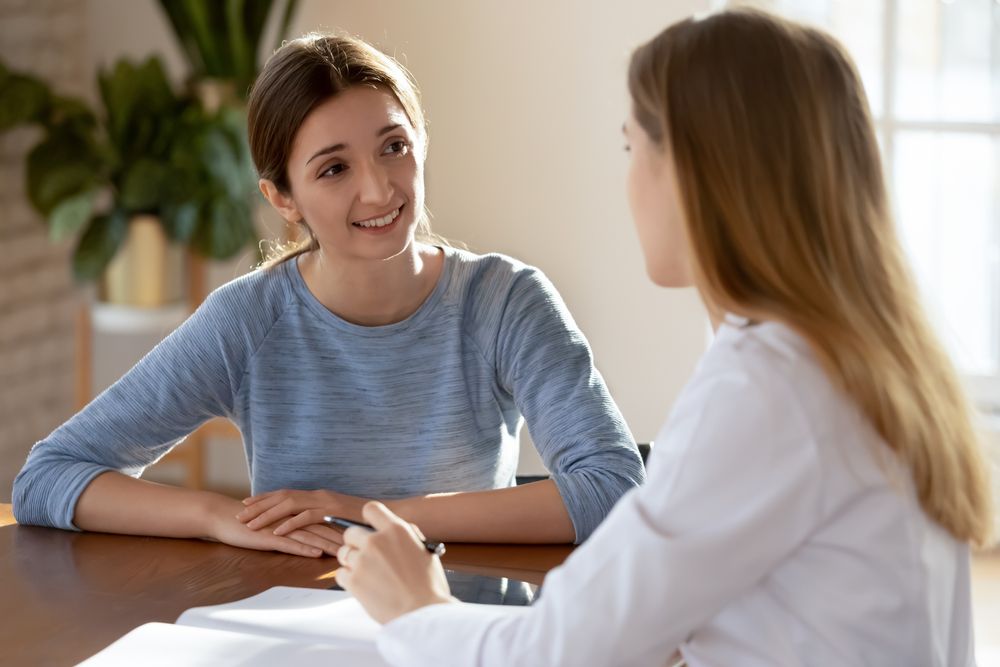 At May-Grant OB/GYN, our team can help you manage your pelvic disorders through treatments available at our office. We have seven locations across the Lancaster, PA, with extended early morning, evening, and Saturday hours to help patients save time and money. As the area's number one OB/GYN practice, we can provide urogynecological treatments to help ease urinary, bowel, and reproductive problems in one place. Contact May-Grant OB/GYN today to schedule an appointment in person or online.