As many women today live with pelvic prolapse, our team of women's health experts can provide treatment for your painful, uncomfortable symptoms through comprehensive medical care. At May-Grant OB/GYN, our team can diagnose and treat your causes of pelvic prolapse and help you find long-lasting relief.
What is Prolapse?
Prolapse, also called pelvic organ prolapse, causes the muscles and connective tissues along the pelvic floor to weaken and collapse. Prolapse typically develops after childbirth, after a hysterectomy, and after menopause. While not life-threatening, this condition can cause pain and discomfort. Sometimes pelvic organ prolapse doesn't show any symptoms, but some forms can contribute to other problems such as urinary or anal incontinence. These include:
Anterior Vaginal Prolapse: During an anterior vaginal prolapse, the bladder weakens and collapses, bulging into the front of the vaginal wall.
Posterior Vaginal Prolapse: The bowels and muscles supporting the bowels weaken and collapse, bulging or handing down into the vagina.
Uterine Prolapse: A uterine prolapse causes the womb to bulge and hang down into the vagina due to weakened pelvic muscles above the reproductive system.
Rectal Prolapse: Also known as rectocele, the rectum area bulges along the front wall into the back of the vagina and causes difficult bowel movements and discomfort.
Urethra Prolapse: During a urethra prolapse, the urethra, or tube that carries urine from the bladder, collapses and bulges into the vagina.
The risk of pelvic prolapse increases with age, and those with a family history of pelvic prolapse have a higher risk. Painful symptoms, including feelings of fullness, pelvic pressure, urinary incontinence, and painful sex, can indicate a need for treatment. At May-Grant OB/GYN, our team can provide various treatment options for pelvic prolapse to alleviate your symptoms.
Treatment Options For Prolapse at May-Grant OB/GYN
Treatment for pelvic prolapse depends highly on the severity of your condition, and through proper examination and testing, our team of midwives, nurse practitioners, and physicians can provide various treatment options, including:
Pessary Devices: These devices are a nonsurgical way to support the pelvic floor. These silicone devices work to press against the vaginal and uterine walls, aiding in vaginal, urinary, and bowel function.
Hormonal Treatment: Some hormonal treatments, specifically estrogen therapy, can ease symptoms of vaginal dryness and discomfort during sex. It can be applied as a cream, tablet, or as vaginal ring.
Physical Therapy: Some women can experience relief and help strengthen their pelvic muscles through pelvic floor exercises and other physical therapy treatments.
Surgery Recommendation: Most often, women with painful pelvic prolapses will need surgical interventions to resolve urinary and anal incontinence. For more information about surgical options, please get in touch with our practice to learn more.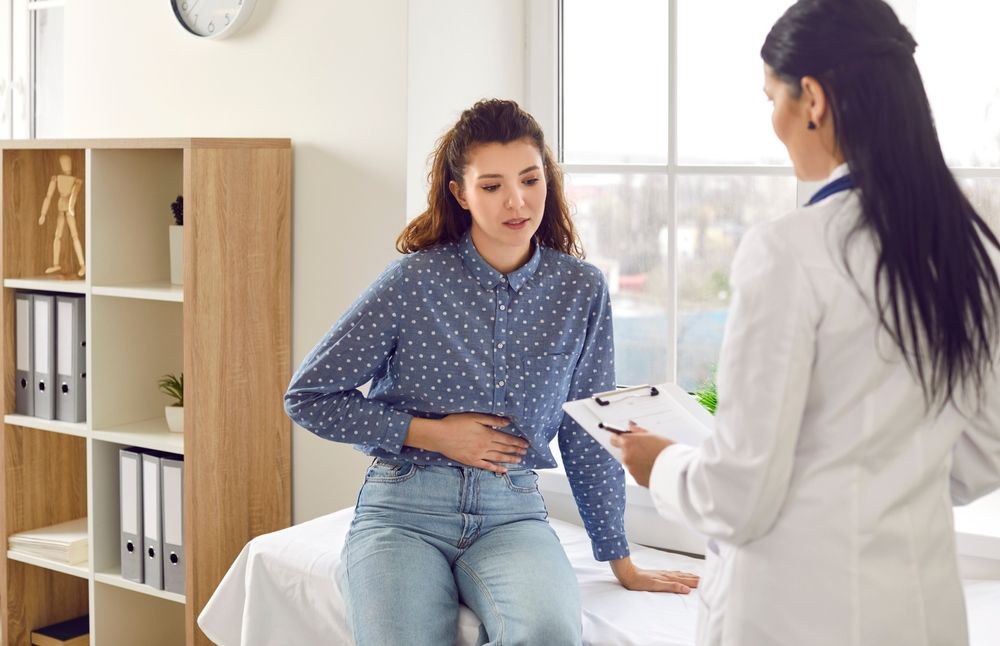 At May-Grant OB/GYN, our team can help you manage your pelvic prolapse through treatments available at our office. We have seven locations across the Lancaster, PA, with extended early morning, evening, and Saturday hours to help patients find relief from painful prolapses. As the area's number one OB/GYN practice, we can provide prolapse treatment options to help ease urinary, bowel, and reproductive problems in one place. Contact May-Grant OB/GYN today to schedule an appointment in person or online.