No matter what you're facing, our team is here for you. At May-Grant OB/GYN, we can provide colposcopies to help diagnose early signs of cervical cancer and other abnormalities and provide extensive treatment for your health.
What is A Colposcopy?
A colposcopy is a screening test that examines your cervical tissues to detect signs of cervical cancer. When a pap smear shows pre-cancerous cells, our specialists can take further steps to diagnose the abnormality. Colposcopies are performed to examine the cervix and guide a biopsy for abnormal appearing areas.
Colposcopies are recommended to diagnose abnormal growths and cells along the cervical wall, causes of bleeding after intercourse, genital warts, and symptoms of cervical inflammation. Some colposcopies can be repeated to check treatment results and additional signs of abnormal cancer cells.
By better examining the cervical cells, our team can help prevent the onset of late-stage cervical cancer and provide resources for treatment. During the procedure, our team will perform the following steps:
Speculum Procedure: Our specialists will insert a speculum to open the vaginal walls, similar to a pap smear. During a colposcopy, the cervix and vagina are gently swabbed to remove mucus covering the cervical areas.
Colposcope Inspection: Then, our physicians will use the colposcope to inspect the cervix to observe any abnormal areas.
Cervical Biopsy: A biopsy is performed if our physicians see suspicious areas. During a biopsy, tiny pieces of tissue are removed and sent to our associated labs for examination. The procedure should only take between five to 10 minutes.
Colposcopy Aftercare: After your colposcopy, some symptoms that may occur include mild cramping, bleeding, and soreness for at least a week. It's recommended to avoid douches, vaginal creams, sexual intercourse, and tampons to allow the cervical tissues to heal.
Why Choose Us For A Cervical Cancer Screening?
Our May-Grant OB/GYN team can help provide resources and treatments to each person's needs through a welcoming, compassionate environment. As an individually-owned practice operating in Lancaster County for over 50 years, we pride ourselves on providing an extensive reach of services to our communities that benefit from quality women's healthcare. At May-Grant OB/GYN, we can provide the following:
Seven Practice Locations: We provide seven locations across the Lancaster through cities such as Lancaster, Elizabethtown, Columbia, Ephrata, Intercourse, Willow Street, Lititz.
In-House Laboratories and Treatments: Our in-house diagnostic treatments, such as ablation mammographies and obstetric care, make us a valuable resource for women in our community. Patients can also receive an ultrasound, laboratory, and mammography tests for better cancer diagnosis, prevention, and treatment.
Leading Team of Women's Health Specialists: Our team of midwives, certified nurse practitioners, and physicians is here to help you gain the most out of your healthcare. We have been voted the number one practice in the area for years and dedicate ourselves to providing the best women's healthcare possible.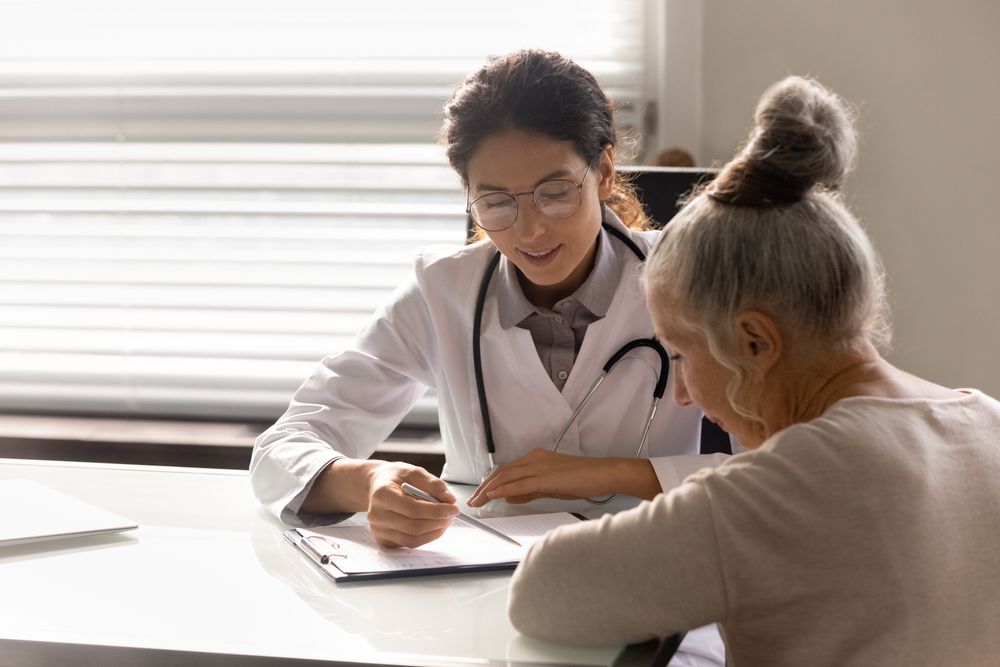 Our practice focuses on providing high-quality women's health care for women regardless of socioeconomic status. If you need a wellness checkup, have health concerns, or require cervical cancer screening, contact our practice today to schedule an online or in-person appointment.